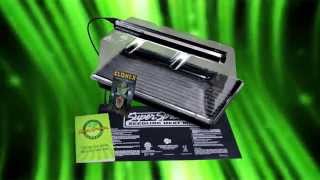 Super Sprouter Premium Propagation Kit - Cloning & Propagation Done Right
Super Sprouter® Premium Propagation Kit provides a complete system for starting your seeds or cuttings. The kit includes a Super Sprouter® 7 in Ultra Clear Vented Dome with built in light track channels, Super Sprouter® 18 in high output T5 fluorescent grow light designed for the channeled dome, Super Sprouter® Double Thick 10 x 20 inch tray with no holes, Super Sprouter® heat mat, Art of Propagation booklet with expert advise for starting seedlings and cuttings and a packet of Clonex® Rooting Gel (EPA No. 79664-1). Just choose your favorite media and you are good to grow. Mat is ETL listed and the light is UL listed.

Related Products: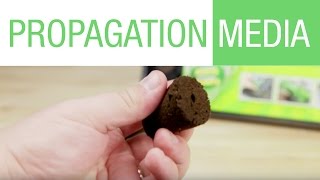 Super Sprouter® Propagation Media - Overview
Super Sprouter Propagation media is offered in Stonewool/Rockwool, Grower Foam, and Peat Plugs. These are ideal for getting your cloning off to a healthy start. Using a T5 grow light, humidity dome, and grow tray are the perfect combination for getting your indoor grow room going. Watch this video to learn more.